Skip to Content
uncover chicago's
Best-kept secret
555 west surf street
A Timeless
Neighborhood Hideaway
Located in the quiet Lake View East neighborhood, The Willows Hotel Chicago is beloved by locals and travelers alike. With its creative common areas, peaceful ambiance, and close proximity to some of the city's best attractions, our hotel offers the best combination of comfort and convenience in a setting that inspires.
Features You'll Fall in Love With
An Outstanding Value
The Willows Hotel offers exceptional value for every guest with cozy guest rooms at a reasonable rate, situated within the heart of the city.
Features You'll Fall in Love With
Lincoln Park at Our Door
Hidden away in the picturesque gardens of Chicago's Lincoln Park, The Willows Hotel is also under a mile away from the shoreline of Lake Michigan.
Features You'll Fall in Love With
See Chicago Like a Local
Go for a morning run to kickstart your day, or explore at your leisure after a hot cup of coffee. Our neighborhood offers an abundance of residential charm.
Accommodations
Charming. Cozy. Refined.
Rest your head and recharge within one of our comfortably refined guest rooms. Our hotel offers an inviting collection of warm and sophisticated accommodations, complete with graceful wood decor and contemporary amenities for every guest.
Book Direct Benefits
Book With Us
and Enjoy
10% Off
24-Hour Cancellation
Featured Activities
Chicago History Museum
Founded in 1856, the Chicago History Museum showcases an authentic collection of artifacts that played an important role in the history of Chicago and the United States at large. The museum is located nearby in Lincoln Park's Old Town Triangle neighborhood.
Visit The Zoo
Located just a mile away from our hotel in the heart of Chicago is the Lincoln Park Zoo. With admission offered completely free of charge, the zoo is home to almost 200 species of animals from around the globe, including reptiles, birds, and mammals.
Lake Michigan
Explore 26 miles of shoreline, breathing life straight into the city. Lake Michigan is the world's fifth-largest lake. Placid and picturesque against the city skyline, the lake's waterfront features popular paths for runs, bicycle rides, and scenic walks.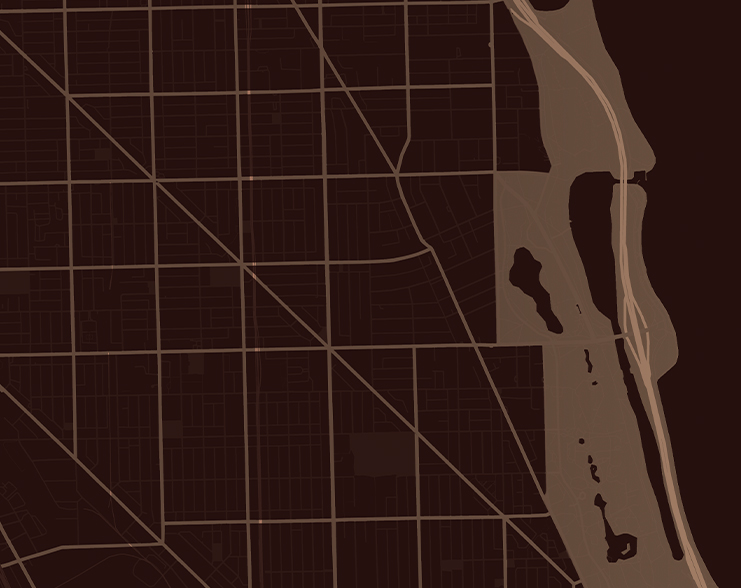 Wellington
Diversey
Fullerton
Location
See the Windy City
From improv comedy shows to classy cocktail spots, we invite you to get out and experience Chicago at its finest.
Wellington
Located at 945 West Wellington Avenue, this Chicago 'L' Station stop offers service for the Brown Line, as well as the Purple Line during the week.
Diversey
Providing service for the Brown Line and the Purple Line express trains, the Diversey 'L' station is located conveniently in Lincoln Park.
Kingston Mines
Kingston Mines is a world-famous blues club, restaurant, and live music venue, featuring an authentic atmosphere and a variety of talented musicians.
Fullerton
With service for the CTA's Brown, Red, and Purple lines, the Fullerton 'L' train station offers close proximity to the DePaul University campus.
Diversey Driving Range & Mini Golf
Choose from a sweeping driving range made of synthetic turf and 18 holes of miniature golf for an exciting modern golf experience in Lincoln Park.
Fullerton Beach
Located on the city's scenic lakefront, Fullerton Beach is one of the best beaches in Chicago for riding bikes, going on a run, or taking a stroll by the water.
Lincoln Park
From its picturesque outdoor gardens to its gorgeous lakefront scenery, Lincoln Park is one of Chicago's most remarkable neighborhoods.
Lincoln Park Zoo
Covering 35 acres and opened originally in the 1860s, Lincoln Park Zoo is one of the only free admission zoos remaining in the United States.
R.J. Grunts
Decorated with unique 1970s flair, this renowned comfort food destination is a Chicago favorite, offering a full menu of all-American eats.